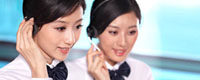 Name: Jack / Boris
Tel: +86-17059456950
Mobile: +86-13456528940
E-mail: [email protected]
E-mail: [email protected]
Add: Hepanshan, Chengxi Industry Zone, Yiwu, Zhejiang, China
Skype: live:borisyuecn
WeChat: 008613456528940
whatsapp: 008613456528940
QQ: 63859830





| | |
| --- | --- |
| | Product name : MCh metal ceramic heater |
Details:
MCh metal ceramic heater


1. Introduction

MCH is metal ceramics heater the "make, meaning is metal ceramic heating element. Mch refers to the design of metallic tungsten or molybdenum manganese with high melting point metal heating resistance Slurry required printing to be printed in 92 ~ 96% of alumina casting ceramic tiles, after hot-pressing laminated, then protect the atmosphere at about 1600 ℃, ceramics and metals jointly sintered and made of ceramic tiles, with corrosion resistance, high temperature resistance, long life, efficient energy saving, uniform temperature, good thermal conductivity, the speed of Heat Compensation is fast and so on, and it does not contain lead, cadmium, mercury, chromium, more, more, etc. matter, comply with environmental requirements such as EU rohs and other environmental protection requirements.
Alias: mch fever film, mch ceramic fever film, metal ceramic fever film, alumina Ceramic fever film, htcc ceramic heating element, htcc ceramic heating element heating component.
2. Application Areas
Widely used in daily life, agricultural technology, communication, environmental protection, industrial drying equipment, electric Bonding liquid heater, hairdresser (straight) for acid and Acid-Base liquids) air conditioning, air conditioning, air conditioning and Water Heater quick heating device, multi-functional microwave, oven, oven, dryer, etc, dryer, air conditioner fan, air pump, hot water pot, coffee pot, medical, infrared li liao yi, venous injection heater, etc.

3. Main raw materials
Substrate: White multi-layer alumina ceramics,.-Al2O3 content not less than 95%
Lead: In a ф 0. 5mm of Nickel wire.
Casing, tape: Teflon, high temperature resistance to high temperature
Resistance: high temperature materials such as tungsten, etc.
Product thickness: 0.7 ~ 2.0. Customizable
Use voltage: 3.7 V, 4.5 V, 5 V, 7 V, 6 V, 9 V, 12 V 24 V, 36 V, 110 V, 220 V, 380 V can be customized.
Resistance Selection: 0.3 ~ 1500 ohm, according to voltage, chip size power and customer demand selection.

4. performance and characteristics
1. Simple structure, shape, size and resistance power can be produced according to customer needs;
2. Thermal uniform consistency, high power density: 45 W/cm2;
3, resistance-temperature change linear, can control resistance or voltage easily control temperature;
4. heating up fast, temperature compensation fast;
500 W power started 20 s temperature up to 600 ℃; its component rated power start 10 s temperature can be up to 200 ℃;
5. high heating temperature, up to 700 ℃;
6, high thermal efficiency, uniform heating, energy saving (unit thermal power consumption ratio of 20 ~ 30 );
7, unknown fire, surface safety is not charged.
Good insulation performance: surface safety is not charged, insulation performance is good: can withstand 4500 V/1 s voltage test, no breakdown, leakage current <0. 5mA;
8, long life, long time use without power attenuation;
9.eat-resistant tablets and other corrosive substances;
10. Environmental protection: harmful substances such as lead, cadmium, mercury, chromium, more, more, etc., it is fully compatible with the environmental requirements of the EU.