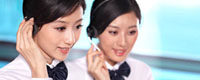 Name: Jack / Boris
Tel: +86-17059456950
Mobile: +86-13456528940
E-mail: [email protected]
E-mail: [email protected]
Add: Hepanshan, Chengxi Industry Zone, Yiwu, Zhejiang, China
Skype: live:borisyuecn
WeChat: 008613456528940
whatsapp: 008613456528940
QQ: 63859830





| | |
| --- | --- |
| | Product name : Industrial Heater |
Details:
Industrial Immersion Heater
Industrial Heater
Industrial Heating Element
Industrial Flange Heater
industrial flange explosion-proof heater


Factory Direct Sell Boiler Immersion Flange Heater :
Product Description:
Hopebond Brand Tubular heating element are used for almost every kind of heating appliances. They are easy to form and feature highest mechanic stability and electric properties at the same time.
Even though Tubular heating element are technically rather mature and universal to use, there exist various new innovative solutions for many applications.
Screw in Tubular heating element are standardised for use in liquids like water.
Tubular heating element are easy to install,control and maintain, unique designer as your requirement. For corrosive enviroment, titanium material or tubular heating elements with additional teflon sleeving are available .
Features:
| | |
| --- | --- |
| HI-POT Test | 1500V/S min cold condition |
| Insulation resistance | 20M Ω min |
| Leakage current | 0.75ma max |
| Power tolerance | +5%,-10% |
| Voltage | 120V-440V |
| Diameter range | 1mm to 40mm |
| Heating resistance wire | 0Cr25Al5,Cr20Ni80 or as custom's requirement |
| Air tubular heater wattage | ≥ 2w-4w/cm2 |
| Water tubular heater wattage | ≥ 6w-10w/cm2 |
| Dies and fin tubular heater | ≥ 8W-12w/cm2 |
Product show