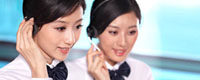 Name: Jack / Boris
Tel: +86-17059456950
Mobile: +86-13456528940
E-mail: [email protected]
E-mail: [email protected]
Add: Hepanshan, Chengxi Industry Zone, Yiwu, Zhejiang, China
Skype: live:borisyuecn
WeChat: 008613456528940
whatsapp: 008613456528940
QQ: 63859830





| | |
| --- | --- |
| | Product name : Quartz Heating Tube |
Details:
Quartz Heating Tube
Quartz Heating Element
Glass Heating Tube


Infrared Carbon Fiber Quartz Heating Element
High heating efficiency and rapid cool down
Product Detail
| | |
| --- | --- |
| Volts(V) | 200 |
| Watts(W) | 3000 |
| Heated Length(mm) | 1000 |
| OAL(mm) | 1145 |
| Diameter | 19 |
| Gold reflector | N |
Introduction:
Carbon IR heaters have a unique filament that combines the versatile medium-wave spectral emission with very short reaction times of just seconds. They are made with high-quality quartz tubes and gold reflectors for high efficiency. The unique Twin Tube design gives carbon lamps higher power densities and good mechanical stability. Single round tube designs are also available.
Carbon Medium wave infrared lamps are the ideal heating source for plastics, water and other solvents absorb medium wave radiation especially well. High heating efficiency and rapid cool down make the mediumwave infrared carbon heater the only medium-wave heater to offer response times comparable to shortwave lamps.
Suitable for all medium-wave applications, this heater also allows the user to match temperatures to the optimal absorption wavelength for each application. Together, these features eliminate overheating and contamination of sensitive substrates, a critical consideration for many applications.
A great deal of medium wave radiation is absorbed in water, solvents and plastics and converted into heat. This allows significant benefits. For example, carbon heaters are very effective for drying of printing inks; because the radiation acts more intensively on the ink, there is less stress on the paper. The high power heater increases print drying speed and reduces drying time. For plastics and glass applications, efficient Heraeus medium wave technology heats in a targeted manner, with less heating of the surrounding environment.
Advantages:
Carbon Infrared Twin Emitter
Twin tube emitters of various tube format 23 x 11 mm, 33 x 15 mm
Filament temperature 1200 °C
Peak wavelength 2.5 µm
Maximum current 8/10/20/A, according to tube format
Maximum surface power 95 kW/m2
Linear power density 180 win
Application :
Fast drying of water-based inks and coatings
Economical processing of plastics and glass.
Production Process