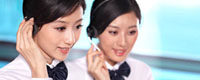 Name: Jack / Boris
Tel: +86-17059456950
Mobile: +86-13456528940
E-mail: [email protected]
E-mail: [email protected]
Add: Hepanshan, Chengxi Industry Zone, Yiwu, Zhejiang, China
Skype: live:borisyuecn
WeChat: 008613456528940
whatsapp: 008613456528940
QQ: 63859830





| | |
| --- | --- |
| | Product name : Aluminium Heating Plate |
Details:
Cast Aluminium Heating Plate
Cast Aluminum Heater


The cast aluminum electric heater, with tubular electric heating element as the heating unit,is formed by the means of bending. In the mould the outer shell is made of high-quality copper alloy material moulded into different shapes with a centrifugal casting machine including circular, flat, orthogonal, air-cooling, water-cooling, and other heterotype, etc..
It is widely applied in the heating and temperature maintenance of equipment including plastic machinery, moulds, cabling machine, alloy die-casting machines, pipelines, chemicals, rubbers, petroleum, etc..

The surface loading of the cast aluminum electric heater can reach 2.5-4.5w/cm², with a working temperature as high as 150-450℃.

The cast aluminum electric heater boasts uniform heat distribution, good heat transfer, good temperature maintenance, strong mechanical performance, anti-corrosion, good interference immunity to magnetic fields, a long service life, etc..

★ Regarding technical details and special requirements, please kindly contact us.