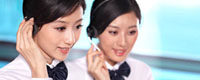 Name: Jack / Boris
Tel: +86-17059456950
Mobile: +86-13456528940
E-mail: [email protected]
E-mail: [email protected]
Add: Hepanshan, Chengxi Industry Zone, Yiwu, Zhejiang, China
Skype: live:borisyuecn
WeChat: 008613456528940
whatsapp: 008613456528940
QQ: 63859830





| | |
| --- | --- |
| | Product name : Heating Cable & Wire |
Details:
Heating Cable & Wire for pets and plants


Pet and Plant Waterproof Electric Flexible Heating Cable
Product Description
Product Application:
The heating cable is suitable for any places needing heating. Its newly increased feature is good flexible which can be coiled on any substances like behind
the bird cage fake wall or under the floor. This flexible heating cable is widely used. Its principal feature is completely waterproof.
In cold winter, if you use this heating cable, your pet will feel the spring warmness. It can be used in the containers like the fish tank and breed aquatics water
tank, etc.
In the aspect of gardening, appropriate use enables the plant to sprout early and grow fast. It can also protect your rare and valuable flowers and trees in cold
winter.

Product Characteristics:
· The suppleness is good and it has the moisture proof function. It can be used in high humidity places, especially for the daily use
· It has no environment pollution. The temperature is stable and there is no pollution and no noise.
· It can be operated in low-temperature and it is safe and energy-saving.


It is easy, convenient and fast to be installed.