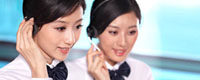 Name: Jack / Boris
Tel: +86-17059456950
Mobile: +86-13456528940
E-mail: [email protected]
E-mail: [email protected]
Add: Hepanshan, Chengxi Industry Zone, Yiwu, Zhejiang, China
Skype: live:borisyuecn
WeChat: 008613456528940
whatsapp: 008613456528940
QQ: 63859830





| | |
| --- | --- |
| | Product name : Heat Trace Cable |
Details:
Heat Trace Cable
Self-regulating Heating Cable
Heat Tracing Cable
Constant Wattage Heating Cable

Low/Medium/High temperature self regulating heating cable
Features:
1. Energy-saving and environment friendly, low installation and operating cost, easy installation and maintain.
2. Secure, uniform temperature of heat tracing pipeline, easy of automation management.
3. Heats up quick start when intermittent operation.
4. Suitable for heating tracing of complex or long distance pipeline.
Specification
Heating Cable structure

Tinned copper bus wires

Self-regulating semi-conductive core

Fluoropolymer insulation

Tinned copper braid

-CR: Thermoplastic outer jacket

-CT: Fluoropolymer outer jacket

Service voltage

110~120v, 220~277V

Max. Maintain temp.

Continuous exposure temp.

110°C(230°F)

Max. Intermittent exposure temp.

135°C(275°F)

Min. installation temp.

-30°C(-22°F)

Braid resistance

<18.2 Ω/km

Bus wire gauge

14AWG(45&60W/m) 16AWG(17&31W/m)

Certificates

CE, EAC, IECEx, ATEX

Parameter
Product picture