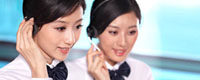 Name: Jack / Boris
Tel: +86-17059456950
Mobile: +86-13456528940
E-mail: [email protected]
E-mail: [email protected]
Add: Hepanshan, Chengxi Industry Zone, Yiwu, Zhejiang, China
Skype: live:borisyuecn
WeChat: 008613456528940
whatsapp: 008613456528940
QQ: 63859830





| | |
| --- | --- |
| | Product name : Ceramic Heater |
Details:
Ceramic Heater
infrared ceramic heater
infrared heater
infrared ceramic lamp

Product Description
Infrared ceramic lamps s are made out of ceramics. These emitters have a Nichrome (NiCr) wire directly casted into ceramic and they produce temperatures from 300 deg F to 750 deg F. The wavelength produced with at these temperatures is between 3 6 microns. They feature a glazed surfaced to avoid for protection from oxidation and corrosion. Typically ceramic infrared heaters need 10 - 15 minutes to reach full operating temperature. A thermocouple can be casted directly into the ceramic. Ceramic infrared heaters come in different colors which may indicate the temperature range. Some of ceramic infrared heaters also change color when hot in order to easily recognize failed elements in a heater bank. They come in different shapes. A flat surface spreads the infrared energy over a wider area, while a concave surface focuses the energy more to a desired spot.Ceramic infrared heaters are used for comfort heating, saunas and for industrial heating application requiring lower temperatures.

| | |
| --- | --- |
| Product Name | Infrared ceramic emitter for reptile pets growing plants heater light lamp bulb |
| Usage | normal 600 degree |
| Heating wire | Ni-Cr or Fe-Cr |
| Accessories | With/Without Thermocouple |
| Shape | round,flat etc |
| Color | White,black,yellow,white etc |
| Vottage | 12V/24V/110V/120V/220V/230V |
| Delivery date | 7 to 12 days after payment |
Application For Infrared Ceramic Heating Lamp:
1,Super Baking and drying performance. more better in winter.
2,The radiated element of infrared ceramic heating lamp is heated after electrifying to rating power and immerged into cold water after interruption of power supply for forty times without damage.

3,Reptiles, pets,livestock farm animals warm- keeping, all kinds of dehumidification, sterilization.providing the
reptiles to imitate the natural infrared sun and heat, but with no light will not disturb the normal rest .Warm reptile,small animals,plants etc.
Related Products
Arc shaped far infrared ceramic heater
Beno has a wide range of IR ceramic heaters in ceramic and Quartz. Available With thermocouple & without thermocouple from 60 watts to 1000 watts.

Flat shaped far infrared ceramic heater
Longer service life is achieved since the resistance of the heaters is made to remain constant over the whole temperature range. The glaze used in this heater has excellent radiation properties therefore the radiation efficiency is also very high.

Hollow Shaped Far Infrared Ceramic Heater

1.60*60mm;60mm*120mm;120mm*120mm;240mm*60mm;240mm*80mm;
2. Other sizes, power and voltage can be customized,just tell us your requirements