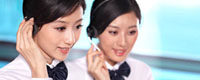 Name: Jack / Boris
Tel: +86-17059456950
Mobile: +86-13456528940
E-mail: [email protected]
E-mail: [email protected]
Add: Hepanshan, Chengxi Industry Zone, Yiwu, Zhejiang, China
Skype: live:borisyuecn
WeChat: 008613456528940
whatsapp: 008613456528940
QQ: 63859830





| | |
| --- | --- |
| | Product name : Hot Runner Heater |
Details:
Hot Runner Heater
Hot Runner
pvc extruder hot runner coil heater
spring coil heater with thermal couple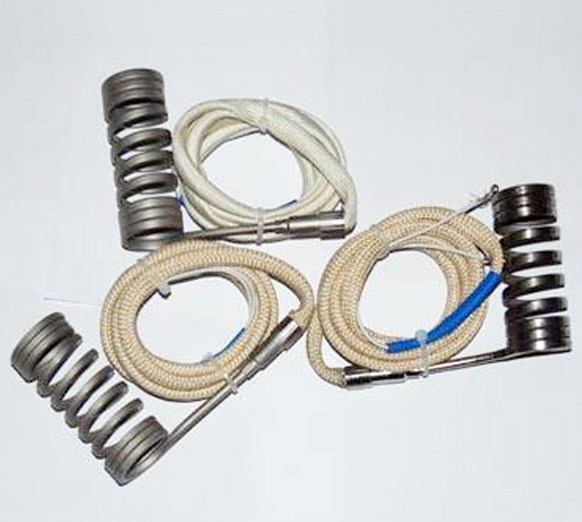 Specification:
1. Cross section size: 2.2*4.2
2. Voltage: 220V / 230V
3. Power: 600W
5. Thermocouple Type: "J" or "K"
6. Material: Stainless steel
7. The normal cable length is 1000mm, also we can make the length as you need.
8. The leading wire type use fiberglass silicone copper wire, PTFE wrapped copper wire, and the others should be customized.
9. Our sleeve type is imports of fiberglass silicone, the others should be inquiry first.
10. Surface highest temperature: 750 degree centigrade.
If you want to custom make any hot runner coil heaters, please provide below info before you ordering. Please have to contact us before you making order. Thanks!
1. Inner diameter, Outer diameter and length (mm) of heaters.
2. Type of leads and length (mm).
3. Voltage and wattage.
4. Order quantity.
5. Delivery date.
Introduce:
1. Hot runner heaters are made of nickel chrome resistance wire placed inside chrome nickel steel tube filled with MgO powder and compacted for faster and more efficient heat transfer. Hot runner coil heater is widely used in heating engineering, mold, plastic industry, including the transfer machinery, medical equipment, casting process, welding, heat treatment process and many other industries and fields.
2. Length of Hot runner heater within 20-3000mm is mainly used for hot runner mold or, as well as other precision heating system. Spring heating ring external using high quality Ni-Cr steel tube, the internal use of high purity magnesium oxide , high temperature resistance wire, and first-class manufacturing technology.
3. This hot runner heater has a simple structure, but it is more various in usage.
4. They are produced with hot runner heaters of different cross section with inner brass and outer stainless steel cover.
5. The heater coil can fastened to the machine or electric heating implement directly, or inserted into mold or hole in the heating board, in this situation, the heater can get exact and high efficient heat source, eliminate the lost of heat and make sure the heat would be adopted by the mold or heat board, then it can reach the goal of saving energy.
6. It has the advantages of high thermal efficiency, good mechanical strength, safe, reliable advantages.
7. The position of joint is extremely stable, and never flying-off, and it is available for 2 to 5 years in a suitable situation, and is widely used for heating water, oil , nitrite, acid and lower melting temperature metals.
Features:
1. Advanced thermal engineering.
2. Precision fit on Hot Runner Nozzles & Manifolds.
3. Standard size with available various cross section.
4. Heating element sealed stop from contamination.
5. Highly non-corrosive.
6. Various Watt density options available.
Application:
1. Injection molding machine nozzle.
2. Hot Runner Nozzles & Bushings.
3. Packaging machineries.
4. Hot runner Injection moulds.
5. Injection & Blow Molding Machine Nozzles.
6. PET perform & Thin wall container Moulds.
7. Hot runner Manifolds.
8. Hot runner system.