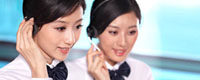 Name: Jack / Boris
Tel: +86-17059456950
Mobile: +86-13456528940
E-mail: [email protected]
E-mail: [email protected]
Add: Hepanshan, Chengxi Industry Zone, Yiwu, Zhejiang, China
Skype: live:borisyuecn
WeChat: 008613456528940
whatsapp: 008613456528940
QQ: 63859830





| | |
| --- | --- |
| | Product name : Aluminum Foil Heater |
Details:
Aluminum Foil Heater
Aluminum Sheet Heater
Aluminum Heating Film
Aluminum Flexible Heater



Product Description
Configuration
The heating element can be either high temperature PVC or silicone insulated heating cable.This cable is placed between two aluminum sheets.The aluminum foil element has adhesive backing as standard for quick and easy fixing to the area requiring temperature maintenance.Cut outs in the materical are possible,allowing for perfect fitting to the part on which the element will be mounted.

Note:
Temperature control can be attached;
Cut out the hole in aluminum foil;
Earthing of the aluminum foil.

Applications
Defrost or freeze protection of refrigerator or ice box
Freeze protection of plate heat exchangers
Temperature maintenance of heated food counters in canteens
Anti-condensation of electronic or electric control boxes
Hermetic compressors heating
Anti-condensation of bathrooms mirrors
Anti-condensation of refrigerated display cabinets
Domestic appliances,medical...
Features:
1) Type: RLPV1, RLPV2
2) Aluminum foil heater has large area, quantity of heat is well-proportioned
and is convenient to use. It is widely used to the auxiliary heating, defrost,
thawing for refrigerator and freezer as well as other electrical equipment.
Aluminum foil heater has adhesive backing as standard for quick and easy
fixing to the area requiring temperature maintenance
3) RLPV1: heater wire is hot pressed on the aluminum foil
4) RLPV2: heater wire is placed between two aluminum foil adhesive tape
5) Insulation: 105°C PVC
6) Dimension: as per requests
7) Tolerance on the output: ±5%
8) Dielectric strength: 1,800V 2S or as per requests



RLPV

RLPG

Electrical insulation

105cPVC

Silicon rubber

Dimension

Any dimension on request

Voltage

Any voltage on request

Output

Up to 2.5KW/m2

Tolerances

≤±5% on resistance

Insulation resistance in normal temperature

≥100 MΩ

Dielectric strength in normal temperature

1800V 2S, No flashover and break down

Leakage current in working temperature

≤0.02 mA/m

Connect strength

Heater wire and lead wire

≥36N 1min

Lead wire and terminal

≥58.8N 1min

Heater and Al-foil

400g/ 1min