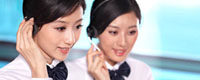 Name: Jack / Boris
Tel: +86-17059456950
Mobile: +86-13456528940
E-mail: [email protected]
E-mail: [email protected]
Add: Hepanshan, Chengxi Industry Zone, Yiwu, Zhejiang, China
Skype: live:borisyuecn
WeChat: 008613456528940
whatsapp: 008613456528940
QQ: 63859830





| | |
| --- | --- |
| | Product name : Finned Heating Tube |
Details:
Finned Heating Tube
Fin Heat Tube
Finned Heating Element
Finned Heater Element
Products Data

Product Type

1.Material of tube:
AISI304 321,
2.Voltage:
110V-480V
3.Diameter of tube:
6.5, 8, 8.5, 9,10, 11,12mm

Power: 200W-7000W

/Length of tube(L):

200mm-6500mm
6.Fin Size:
3mm and 5mm

Type:BN-F-A

Type: BN-F-U

Type: BN-F-W
The stainless steel slice will be coil on the heating element, as heat sinks, mainly used for air duct type central air conditioner, suction flow type air heating, air conditioner ,top type household air conditioner and oven, dryer, air heaters and other heating products.
1. We offer standard as well as customized models
2. We offer different tube diameters like 6.5 mm, 8 mm, 8.5mm,9mm,10.6mm,11mm& 12mm, 14mm,16mm and so on.
3. The size of Fin is 3mm and 5mm.
4. Ambient temperature: -60°C ~ +800°C
5. High- voltage in Test : 16,00V/ 5S
6. Firmness of connection end: ≥50N
7. Protective oxide coated element wire for long-term heater life
8. Can be manufactured to proper length
1.HI-POT TEST: 1600V/S on normal temperature
2.Insulation resistance:500MΩ
3.Leakage current to be 0.75ma max While energized at rated voltage
4.Power tolerance:+5%,-10%
5.Voltage:12V-440V
6.Diameter range:4.5mm to 20mm
7.Heating resistance wire:0Cr25Al5,Cr20Ni80 or as custom'es requirement
7.Air tubular heater wattage : ≥ 1w-7w/cm2