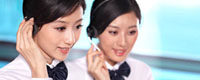 Name: Jack / Boris
Tel: +86-17059456950
Mobile: +86-13456528940
E-mail: [email protected]
E-mail: [email protected]
Add: Hepanshan, Chengxi Industry Zone, Yiwu, Zhejiang, China
Skype: live:borisyuecn
WeChat: 008613456528940
whatsapp: 008613456528940
QQ: 63859830





| | |
| --- | --- |
| | Product name : Oven Toaster Heating Element |
Details:
Heating element for grill is used for electric oven and similar home products.
Heating element are produced using Incoloy840, stainless steel 304, 321, 310S, sheath materials and also there is huge variety of selection of termination styles available.Oven heating element are custom designed in a various shapes to address client's requirements.
1. Long life
2. Rapid Heating
3. Safety, environmental protection
4. Easy installation.
5. Low cost with long service life and high efficiency.
6. It is customizable include shape,surface,specification etc.
1.HI-POT TEST: 1600V/S on normal temperature
2.Insulation resistance:500MΩ
3.Leakage current to be 0.75ma max While energized at rated voltage
4.Power tolerance:+5%,-10%
5.Voltage:110V-440V
6.Diameter range:6.5mm to 20mm
7.Heating resistance wire:0Cr25Al5,Cr20Ni80 or as custom'es requirement
8.Air tubular heater wattage : ≥ 1w-5w/cm2
Diameter of tube

6.5mm

8.0mm

8.5mm

9.0mm

10mm

11mm

12mm

14mm

16mm

Material

AISI304*

AISI321*

AISI316

AISI310S

INCOLOY840

Length of tube

From 200mm to 6500mm, The length will be manufacture it according to custom's require

Length of wire

From 200mm to 2000mm, The length will be manufacture it according to custom's require

Color

Color of tube is yellowish*or Dark-green or Black
Voltage

110V~380V

Power

300W~4500W

Diameter of tube

6.5mm, 8mm,9mm 11mm

Material of tube

AISI304, 321,309S,Incoloy

Length of tube

200mm~6000mm

Color of tube

Primrose Yellow

Dark-green

Black

Heating resistance wire

Warranty

2 years
Voltage

110V~380V

Power

300W~4500W

Diameter of tube

6.5mm, 8mm,9mm 11mm

Material of tube

AISI304, 321,309S,Incoloy

Length of tube

200mm~6000mm

Color of tube

Primrose Yellow

Dark-green

Black

Heating resistance wire

Warranty

2 years
Voltage

110V~380V

Power

300W~4500W

Diameter of tube

6.5mm, 8mm,9mm 11mm

Material of tube

AISI304, 321,309S,Incoloy

Length of tube

200mm~6000mm

Color of tube

Primrose Yellow

Dark-green

Black

Heating resistance wire

Warranty

2 years
Voltage

110V~380V

Power

300W~4500W

Diameter of tube

6.5mm, 8mm,9mm 11mm

Material of tube

AISI304, 321,309S,Incoloy

Length of tube

200mm~6000mm

Color of tube

Primrose Yellow

Dark-green

Black

Heating resistance wire

Warranty

2 years
Voltage

110V~380V

Power

300W~4500W

Diameter of tube

6.5mm, 8mm,9mm 11mm

Material of tube

AISI304, 321,309S,Incoloy

Length of tube

200mm~6000mm

Color of tube

Primrose Yellow

Dark-green

Black

Heating resistance wire

Warranty

2 years
Voltage

110V~380V

Power

300W~4500W

Diameter of tube

6.5mm, 8mm,9mm 11mm

Material of tube

AISI304, 321,309S,Incoloy

Length of tube

200mm~6000mm

Color of tube

Primrose Yellow

Dark-green

Black

Heating resistance wire

Warranty

2 years